Designated School Official (DSO)
of the American College of Commerce and Technology (ACCT) ACCT is a Higher Education Institution conveniently located in historic Falls Church, Virginia.The goal of ACCT is to "Make the World a Better Place, One Student at a Time…"
Agnes Caroline Ginoba (aka-The Hat-Lady of Fairfax) came to ACCT as a student in 2011 with over 30 years as professional, experiential educator, mortgage expert, training couch, public servant, public speaker, camera lady and longtime volunteer in the community.
She is a dedicated entrepreneur and leader. She earned her MBA – Magna cum laude from the ACCT and a BBA from Averett University, and has been trained by some of the leading sales companies in the country.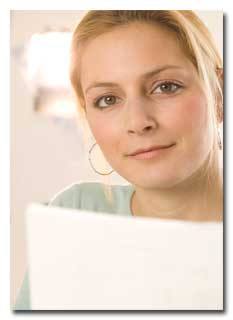 Her past 15 years' experience as former President of H&R Mortgage, Inc., (FC, VA) and a mortgage instructor for the Fairfax and Arlington County Public Schools/Adult Education, has given her the skills and competencies to successfully lead a sales force of over 2,000 loan originators trained by Ms. Ginoba across the Washington metro area for over 10 years.
Agnes was voted-winner, " Outstanding Instructor Award of the Year" by the Fairfax county public school, Adult Education (ACE).
Community Involvements/Awards
Agnes is actively involved with her community, serving as the board of directors/founder of Smart Credit for Young Adult, a nonprofit organization that empowers young adults about credit education.
Her leadership has not gone unrecognized. She has been featured in several local newspapers in Fairfax county-including Falls Church News, for her commitment in Youth Leadership, United Way Fund Drive, DC Special Olympics, served as Election Officer, a founder, of the Senior Friendship Christmas Foundation (Since 1991, distributed over 3,000+ Xmas cards to area nursing homes) as a friendly visitor coordinator. And recently, as member of the Alexandria Medical Reserve Corp.
For Fun:
"When she is not working, she enjoys traveling; cooking, listening to music, dancing, and of course collecting hats" (own over 300+ hats).
Her positive can-do-attitude not only fulfills her qualification as a "Super Mum", but as a Community Leader. Was married to an educator/professor33+yrs. – has three sons – ages (38, 25 & 22).